Welcome! We are Richard Alan Specialty Coffees -- a family-run, premium micro-roaster that has been in business since 1983. For over 30 years we have served delicious coffee and espresso to patrons in Rhode Island, Massachusetts and Connecticut. Now, through this website, you can purchase individual bags for your home enjoyment.
Coffee roaster and founder Richard Rotondi brings passion to every batch of coffee we make. He personally selects the beans, roasts, blends, and flavors the coffees in our facility located in Johnston, Rhode Island. With our coffee comes three decades of roasting and blending expertise that makes our product of superior quality.
Watch this short video to learn more about Richard and the roasting process!
THE BEANS
It all starts with the beans, which are the foundation to a good cup of coffee. Our blends are only as good as the beans, and Richard Alan coffees are micro-roasted with the world's best green coffee: 100% Arabica coffee beans.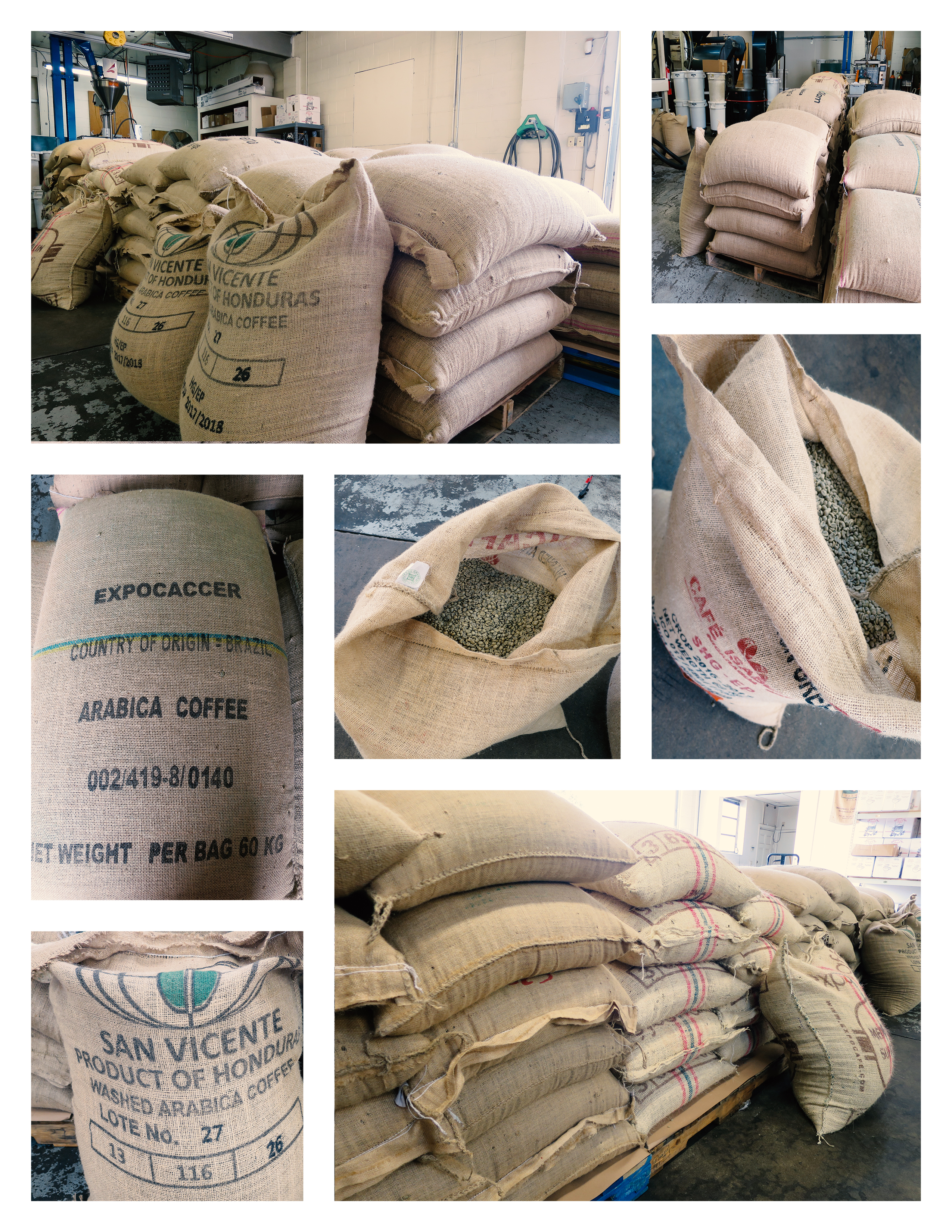 100% Arabica coffee beans are grown at high altitudes to give the beans more time to develop better body and density, making the coffee more flavorful. Robusta beans are grown at lower elevations, and the difference can be tasted in the final cup.
We select our Arabica beans from the best coffee-growing countries around the world -- Costa Rica, Colombia, Ethiopia and Brazil (to name a few).
MICRO-ROASTING PROCESS
Next comes our favorite part: Roasting! All of our coffee blends are slow roasted in small batches on a weekly basis. The coffees are shipped within five days of roasting, which makes coffee you buy from us extremely fresh.
In our micro-roasting process, infrared gas heat is used to apply a direct heat transfer to the roasting drum. This guarantees a uniform roast of the beans. Unlike many competitors, we use a dry roast method and cool the roasted beans by air jets rather than by water. Air cooling is less damaging, avoids over-cooking, and does not add weight to the beans. As beans roast, they shrink in weight; water cooling adds back weight. A less intense heat is used than in a faster roasting approach, which, coupled with air cooling, produces the best quality roast possible.
We also offer a range of organic blends, which are roasted in a separate machine following the same heat and cooling method.
This method of roasting is more time-consuming, but worth every second. We do not believe in cutting corners just to speed up production.
BLENDING & FLAVORING PROCESS
The roasting process determines the strength of the taste of the coffee. The longer the beans are roasted, the stronger the flavor. Blends are created by combining different coffees roasted in different ways. We roast the beans in one of four ways:
Medium or American Roast: The beans are medium brown in color with a dry surface.

Full or Viennese Roast: The beans are chestnut brown in color and show patches of oil.

Espresso Roast: A dark roast with a tangy rich flavor.

French Roast: Our darkest roast, the beans are the color of bittersweet chocolate and shiny with oil. The flavor is strong, with intense caramel flavor.
Unlike many competitors, we blend after roasting because it optimizes the full potential of each batch of beans.
For our flavored coffees after the blending process is complete, we flavor and marinate in small batches for 48 hours to get the true essence of flavor in each bean. We use all natural flavoring in an isolated part of the facility. Some of our more popular flavors include classics like Hazelnut and Snickerdoodle, and seasonal favorites like Pumpkin Spice.